Fill out the form below and a McKinney team member will get back with you as soon as possible.
McKinney Stamped and Decorative Concrete
At McKinney Concrete Crew, we are successful in the business – and it is all because of our expertly trained, competent workers. Our crew is experienced to all the practice of the job and can provide you with a process that is both fast and reasonable. With strong attention to detail and commitment to quality and customer satisfaction, we will make certain you're left with spectacular decorative concrete that will last your household for generations!
Concrete is a common part of our daily lives that it's easy to totally overlook. However, it is in fact the most important element of the modern world and is the main material used for everything from driveways and building foundations for skyscrapers.
In this case, it is very important to make certain that any concrete construction is structurally sound. Foundation wall's essential requirement is to be constructed from excellent quality concrete to guarantee its safety and durability. Concrete driveways must be free of cracks to avoid recurring vehicle service maintenance. Concrete patios and walkways need to be put up appropriately to add value and worth to a property. This is the reason why it is best to hire our reliable and responsible concrete company who deliver high-quality products and services. From several concrete repair jobs to foundations, our company offers proficient, cost-effective services.
At McKinney Concrete Crew our main goal is to supply the best product result and the best rate for both residential and commercial sectors. We exert effort to strive on honesty and integrity, we focus on giving all of our clients high and excellent quality residential and commercial concrete services. If you will be needing a trustworthy concrete company in McKinney, TX, we are always here at your service.
Click the "Book An Estimate" button above to request your free McKinney Concrete quote & tell us more about your project.
We'll contact you within 24 hours to discuss your project and set up an appointment for your FREE estimate.

After you receive your quote you can choose to book and schedule your McKinney Concrete Jobs
We Offer A Variety of McKinney Concrete Options for Your Needs
At McKinney Concrete Crew, we have advanced cutting-edge equipment, modern processes, and first-class resources to build different structures. Whether you want us to build a driveway or cover your deck with paving stones, we are up for the job. We build solid and long-lasting structures that can withstand the forces of weather for many years. Choosing our skilled concrete services is choosing quality and excellence.
We deal with affordable concrete work to homeowners and businesses in McKinney Concrete Crew, as we believe that everyone should have the right to outstanding help. We take pleasure in assisting clients and that has earned us the trust and confidence that result to repeat business to many of our clients.
Avail our residential and commercial concrete work by calling us now on the number that we have given. Below is the list of some of the services that we offer to our clients:
Patios & Pool Decks

Residential Concrete

Commercial

Construction

Decorative Concrete

Stamped Concrete

Stained Concrete

Flooring

Garage Floor Coating

Driveways & Walkways
If you require any concrete services, we can give free consultation just call us so we could schedule. When it comes to your concrete requirements we are certain that we are delivering you with the best value for your money.
We deal all concrete masonry and other services using the highest quality tools, equipment, and machinery with precision. We work diligently and closely with our clients in order to attain great outcomes in a timely and effective manner. We want to escalate our business scope and with that said, our services are customizable so we are suitable for any needs and requirements of each commercial and residential customer.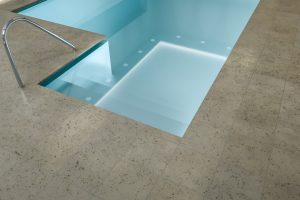 Patios & Pool Decks Concrete
A stamped concrete pool deck enhances the texture and design of your outdoor area. When joined with realistic color shades, they can mimic many other outdoor materials like wood, stone, or slate in a cost-effective manner. Colored and stamped concrete is a perfect pool deck surface that is long-lasting, attractive, and low maintenance. Stamped concrete has a broad range of patterns and color options, which lets you literally transform your surface to your own style.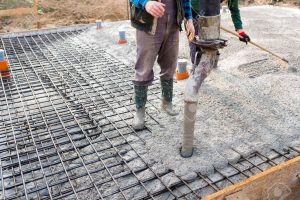 Residential Concrete Contractor
If you are planning to change your old driveway or install a new patio, you need to contact McKinney Concrete Crew. We are a team of residential concrete professionals in McKinney, Texas; and one of our specialties is paving installation. Book an appointment with us now! We improve our procedures and equipment that made us finish our job in a fast and proficient method, which denotes that we can complete your paving project within the shortest possible time.
Commercial Concrete Contractor​
McKinney Concrete Crew has established itself to become McKinney, TX, industry leader in providing the high quality ready mixed concrete with exceptional customer service at a reasonable rate. For over a decade we have been providing the McKinney, TX and DFW area through our state of the art concrete production facilities.
Decorative Concrete
At McKinney Concrete Crew, we have been offering proficient, environmentally safe concrete flooring and overlay services to our customers for years – and that expertise has made us the leading decorative concrete company in McKinney, Texas. We know how best to work with our resources to make the most of their value and beauty to their maximum potential.
Stamped Concrete
Stamped concrete floors from McKinney Concrete Crew is the best answer to adding an elegant and stunning flooring piece to your business or home. Creative concrete designs are today's flexible and heavy-duty flooring option. With our Stamped concrete service team, they can do something to whatever the condition of your concrete floor it can be transformed it into a new masterpiece of your choice.
Stained Concrete
Stained Concrete McKinney Concrete Crew expert stained concrete craftsmen can set your floor with a unique, stylish concrete flooring alternative that can match any residential or commercial preferences. With your wants and desires in mind, our concrete stain professional can draw upon industry best practices and what we have learned over decades in the decorative concrete business to make your dream come true.
Drive Way Concrete
The team members in McKinney Concrete Crew are your concrete driveway specialists. With years of experience, our highly trained staff brings the top quality service, installation, and finished product as possible. If you are interested in learning about the exciting stained concrete design options available for your driveway and home, contact the team at McKinney Concrete Crew.
Want to Know How We Can Help You?
We believe every homeowner deserves THE BEST CONCRETE CONTRACTOR!
Superior Concrete Contractor in McKinney, TX
We are the finest concrete company in the whole of McKinney, TX. We are a company of professionals who focuses in everything that deals with concrete. Our team of experts, who have many years of knowledge and experience under their belt in this arena, we will promise you that all your concrete needs and wants are attained.
We work on all types of concrete jobs. We have successfully completed many concrete project, in both residential and commercial. The satisfaction of our clients is what we give importance to and will make certain that all their demands are met to their utmost satisfaction.
Since concrete is one of the fundamentals of construction and serves a major part in the stability of a building, it is so important that professionals are only allowed to handle them. Our knowledge and training will assure that everything takes place without any problem. When it comes to concrete jobs there is no one that can give a best run for your money. Whatever your requirements whether it is a concrete repair, sidewalk or patio concrete, you can rest assured that we will do an organized and excellent job.
Besides concrete construction, we also get rid of concrete structures that are in violation. Our trained and skilled personnel will make sure that the removal of concrete is done in such a way that no damage get to your property.
Happy Client in McKinney, TX
"I was looking for a contractor for my backyard patio project, and I had numerous quotes for different contractors. Chris answered the call and he visited my house next day, had the quote immediately. I liked his simplicity, his way of working. The work was completed in two days as required for my baby' first birthday. I am extremely happy with the new concrete patio and will refer JB Concrete services in a finger snap. Thanks Chris ."
"Chris and team are the best in business, have done two jobs with them – patio and a platform for our Spa. He comes in with an amazing understanding, works with you and gets the job done. He and his crew are warm, thorough, professional and most importantly skilled."
"Chris was courteous and helpful in surveying our backyard to explain the scope of work before pouring the concrete slab. The slab is adjacent to our back porch. So far the slab looks great with no visible defects. The work was done timely and satisfactorily with follow up to complete the finishing touches. I like his price quotation which he gave me after the survey; it was reasonable and it did not require a signing agreement or down payment. Recommend this contractor."
WHY CHOOSE MCKINNEY CONCRETE CONTRACTOR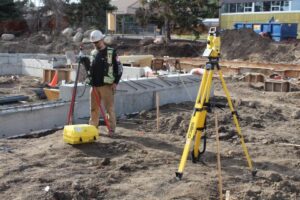 McKinney Concrete Crew was established years ago by a group of professionals who sought to provide the finest result and best service to homeowners, designers, architects and builders who's also want to go green in their construction. 
After years of research and training, we knew we could give a great deal and craftsmanship that could benefit people by creating something beautiful in the making of their home or business and we have been achieving that goal constantly ever since.
Our decorative and stamped concrete countertops, flooring, design elements and many more are made from the handpicked maintainable materials, with both beauty and durability in mind… and our team of professionals could craft something amazing to fit perfectly into any home. If you are talking about concrete, there's nothing we can't do! Call us now for Free Quote.
Call us now for your Concrete needs...
Here in McKinney Concrete Crew, we aim to give our best in every project that is handed to us. You're not going to hit a ridiculously long phone menu when you call us. Your email isn't going to the inbox abyss, never to be seen or heard from again. With McKinney Concrete Crew  we provide the exceptional service we'd want to experience ourselves!